CREATED BY MUMS FOR MUMS
Award winning online members area helping women feel as strong, healthy, confident and as happy as possible during their pre & post natal journey from the comfort of their own home.
Have A Positive Pre/Post Birth Experience

Enjoy Safe Exercise Before/After Baby

Feel Stronger

Boost Your Confidence

Sleep Better
Stress Less

Have More Time

Be Part of A Supportive Community

Never Workout For Longer Than 30mins!

Know You Have A Trusted Resource of Information & Support
PRE/POST NATAL SPECIALIST – SARAH ROWAN-MUNRO (SM FITNESS)
Having been through the journey myself, I'm excited to be part of the Team and help other women to enjoy theirs and feel their best!
MAX EXPERIENCE CREATOR – LEE DONALD
As a Mum of two, who's transformed her life – it's my passion to help other women do the same.
CLINICAL HYPNOTHERAPIST, HYPNOBIRTHING, BREAST FEEDING & BIRTH RECOVERY SPECIALIST – JADE GORDON (SONAMUM)
At SONA Mum we help women cope better with all stages of motherhood using hypnotherapy and psychotherapy.
What is the Max Experience Pre/Post Natal?
Trimester Specific Workouts
Over 250 Postnatal Workouts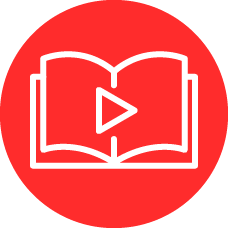 Getting Started & Educational Videos
Warm Up Stretching & How To Videos
Access to 100's of short videos for motivation & tips
No contract, no fuss, cancel any time
The MAX Experience Pre/Post Natal
Full access to The MAX Experience plus MAX Experience Pre/Post Natal workouts, recipes, mp3's and more.
£20/month
No contract – cancel any time
The MAX Experience Pre/Post Natal PLUS
Full access to The MAX Experience P/P plus a discounted personalized 6 Week Nutrition Plan (£15 Off)
£120.00 now
and then £20 per Month.
No contract – cancel any time